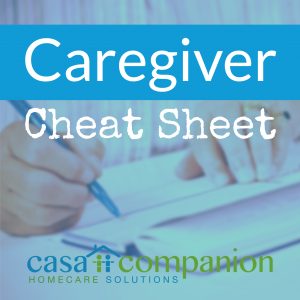 The Internet connects us to so many things today that we can't live without: family, friends, finances, and even fun. It's very hard to live an analog life anymore, because so many services and institutions are only (or mostly) accessible digitally. Seniors are what sociologists call digital immigrants, which means they were born and grew up in a world without the digital technology that permeates modern life. Fortunately, seniors can embrace the internet without taking a class or spending a fortune. The internet widens horizons and opens doors, and the first door is the internet connection that connects your computer, tablet or phone to the rest of the world. This week we share some ways for loved ones who aren't on the geek squad to start surfing the web.
If you're not sure what kind of internet connection is right for you, or if you didn't know there was more than one way to connect, you're not alone. Dummies.com, from the people who brought you all those "Whatever For Dummies" books, has a handy list of the types of internet connections that exist. What you do need to know is that most modern devices operate most effectively on a broadband connection, which can be connected to a stationary device with an Ethernet cable, or to a mobile device using Wi-Fi. If you want to video chat with your grandchildren, you will need a broadband connection.
In California, and 20 other states, AT&T offers low-cost home internet under their Access program. In these 21 states, households with at least one SNAP participant will get the highest speed available in the service area for $10 or less per month. Additionally, in California, households with at least one SSI benefit recipient are eligible for the same program. The details about the Access program and eligibility are available here.
In California, and in its national service area, Spectrum offers the Spectrum Internet Assist program that provides high-speed broadband access to low-income households. Households with students in the National School Lunch Program or with seniors 65 and older who receive SSI benefits can get a 30/4mbps connection and a free modem for just $14.99 per month. The details of this program are available here or on the Spectrum Internet Assist helpline at 1-844-525-1574.
Are the loved ones you want to connect with outside of California? Some regional providers are beginning to offer low-cost connections for seniors in their service areas:
Comcast's pilot program Internet Essentials offers service for $9.95 per month to seniors in Boston, Seattle, Philadelphia, and Palm Beach and San Francisco Counties. Eligible participants are 62 or over, receive state or federal assistance, and aren't current Comcast subscribers. This program will even subsidize a laptop for those eligible. Find all the details here.
Google offers super high speed internet in several cities around the country: Atlanta, GA, Austin, TX, Charlotte, NC, Kansas City, MO, Nashville, TN, Orange County, CA, Provo, UT, Salt Lake City, UT, and The Triangle, NC. Residents in the low-internet-served neighborhoods of these cities can access the Google Fiber Broadband Plan for $15/month, with no additional equipment fees. Google plans to expand to many other cities, and they have connected some public and HUD-assisted housing complexes for free. Check here to see if Google Fiber is an option for you.
If you or your loved ones aren't eligible for one of these low-income programs, then you have more choices among the service providers in your area. Choosing the right amount of internet bandwidth for your needs will help your budget no matter what size your bill. Before you shop for internet access, make a list of what you plan to do on your computer; email, video chat, music streaming, movie streaming, and gaming all require different capacities. Then review this guide to decide how much bandwidth you really require. And remember, you're not building a freeway – you can easily add or reduce bandwidth to adjust to your needs. Happy Surfing!