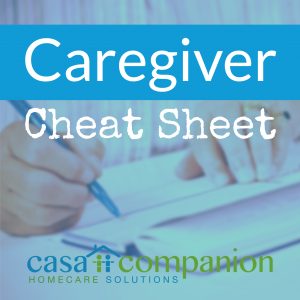 Summer may be a time to relax in San Diego for caregivers, home care aides and loved ones, but those sneaky, pesky scammers never take a day off! Whether you're hitting the road or staying at home this summer, scams and scammers are out there! Here's our mid-year, mid-summer update on the latest ways scammers are using your car to put a bummer on your summer!
      Whether you're traveling cross-country, or enjoying a San Diego staycation, scammers have plans to prey on your car. Here are some of the ways scammers target your car.
1.     The phony parking ticket, part one: this is an old trick that has gained new life with thanks to today's high-quality technology. A relatively inexpensive hand-held printer can produce a 'real' looking thermal printout that mimics a legal parking ticket very closely. Scammers even buy small colored envelopes like the ones law enforcement uses to put the tickets under windshield wipers. The payoff comes when the conscientious citizen goes to pay the fine online: the faux tickets direct victims to a site that does not belong to any government, where the personal and financial information submitted to make a payment is collected and exploited.
2.     The phony parking ticket, part two: this variation involves an email that appears to come from a police department or the state DMV. The email informs the victim of new or overdue parking fines or traffic violations involving hefty fines. The payoff once again comes when the anxious victim goes to the payment site shown in the email, which belongs to the scammer. The site collects personal data and financial information, and may deposit malware on your computer as a parting gift. Like the IRS, police don't communicate via email, so always double-check the site on any demand for payment.
3.      The phone parking lot: enjoying your summer to the fullest can mean concerts, Padres games and festivals. 'Official' parking can be crazy expensive, especially downtown, so it's tempting to try to find a bargain. Some entrepreneurial parking lots are run by legitimate businessmen taking advantage of an opportunity, but some are quite happy to just take your money and leg it. Be sure that low price lot you chanced upon has signage, a uniformed attendant and other legit markings. The guy who took your parking fee may just be a guy, and you may not have a car when the ballgame is over, because the real 'guy' called a tow truck.
4.     Phony car rescue and repair: whether you're on a road trip or just in an unfamiliar part of town, car trouble is a buzzkill. When your car lets you down, accepting help from strangers can seem like the only option. But a Good Samaritan can be a scammer in disguise, if he's the one who caused your car trouble in the first place! Top targets are women in their 70s and vehicles with out-of-state license plates, but everyone should be cautious when driving someplace unfamiliar. If your car doesn't have emergency roadside assistance from its manufacturer, and you haven't yet signed up for AAA, call your auto insurance, or local police. (But seriously, get AAA.) If a gallant stranger insists on helping, let them know you can't pay them for any help they might offer, and watch the crooks drive away.
5.       Parking away-from-home peril: when you're trying to stay cool and cautious by parking at the mall or movie theater, your home can be a target! Clever crooks know that you will be busy at the theater for at least two hours, so they break into your car to get your address. Then, they head to your house before you've started on your gallon of Coke, and spend their time looting your valuables interruption-free. This isn't a common strategy for home burglars, but it happens enough to make keeping your glove compartment locked, or taking anything with your address on it with you, a smart idea.