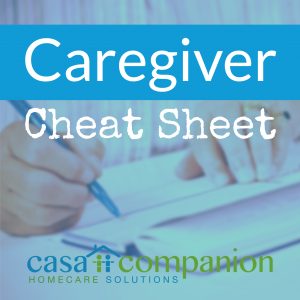 When nearly 70% of all Americans are taking at least one medication, the cost of prescription drugs affects all of us. The prices of nearly all kinds of drugs continue to increase, with the AARP reporting that the average retail cost of more than 600 common medications rose from about $5600 in 2006 to about $11,500 in 2013. That's an increase of more than double, and since 2013, that trend has continued. Fortunately for caregivers, home care aides and loved ones who rely on medication to maintain or improve their health and well-being, there are some ways to reduce or control the cost of crucial medications. This month we bring you 8 tips on how to pay the least for the prescriptions you need the most.
The Internet has changed the way we buy prescription drugs in the same way it has changed the way we buy almost everything: the more information you have, the better purchasing decisions you can make. Medications, surprisingly, are no different. But you'll need some people skills to go with your online shopping skills to cover all the bases. For example, if you patronize a particular pharmacy because of the location, the hours, or the service, then no doubt your loyalty is both noticed and rewarded. However, if you are willing to follow the best pricing, and have flexibility and mobility on your side, then you can do a lot to ensure you're paying the lowest price possible for your medications. Here are the best ways to make sure you're the savviest medication shopper around:
Independent pharmacies will be cheaper on average than chain drugstores, across a wide range of medications. Always check the price of your specific medication, and be open to using multiple pharmacies.
If you use a regional or national chain drugstore, call around to check prices. Consumer Reports found in a study that prices can vary wildly even within the same city or zip code, and from one chain outlet to another!
Surprisingly, your insurance co-pay won't always be the lowest price. (And the pharmacist isn't obligated to tell you this.) Always ask what the cash 'retail' price is, as it could be lower than your insurance co-pay. In fact, always ask what the lowest price is, since you never know what coupons or savings programs are available – until you inquire!
We all know generics are cheaper, but there is a new alternative to brand name and generic medications. Ask if there is a biosimilar option for the drug you've been prescribed. Your doctor will have to write a prescription for the biosimilar, since the pharmacist can't automatically make a substitution. While generics are anywhere from 80% – 90% cheaper than brand-name, and biosimilars typically range only about 15% cheaper, they are a good alternative to drugs that don't have a generic yet, or for people for whom the generic doesn't work as well.
Confirm there's no OTC version that could get the same job done. Many medications that are still prescribed have now been approved for OTC use in lower dosages. Ibuprofen is just one example, so ask the pharmacist if she has any suggestions.
Make the Internet work for you!

Try an online pharmacy, for your regular prescriptions. The site PharmacyChecker.com will tell you if your online source is legit or not.
If you're on Medicare, use MedicareDrugSavings.org to find the best Medicare Part D plan for the drugs you take regularly. Co-pays will vary and checking the specifics can help you make the best choice.
GoodRx.com shows you the price for a specific medication and dose at all the pharmacies within range of a specific zip code. LowestMed.com does the same thing, and they both have mobile apps for your smartphone, so you can even check a new prescription while your doctor is still writing it out.

Ask your doctor to tweak the prescription: double the dosage for the same time period, so you can split the pills in half, or 'buy in bulk' with a 90-day amount instead of a 30-day amount. (Always confirm the medication will work as well if split in half.)
Bonus tip: (in most states) you don't have to be a member of Costco to use its pharmacy! And their pricing is often the lowest around. Plus, you can try something delicious at the food court while you're waiting!