May is National Aging Life Care Month, which gives us an opportunity to spotlight the role care managers play in the lives of San Diego's seniors. Erica Smalley is the owner of A Hand to Hold San Diego, a geriatric care management agency in San Diego. Erica and her employees are nurses and direct care providers who "provide one-time care consultations, transitional assistance which assists seniors to transition safely from the hospital or skilled nursing settings back home, and on-going geriatric care management services." We began our conversation with Erica earlier this month Care Managers Provide Aging Life Care to Seniors Part I. In part two of her guest post this month, Erica answers all our questions about geriatric care management, how it works, and the ways seniors and caregivers in San Diego can benefit from working with a care manager.
How Do Care Managers Resolve Major Aging Fails?
Janet is 80 and caring for her 85 year- old husband Joe at home.  Joe has a quickly progressing dementia. Janet claims she can manage Joe's care on her own but evidence shows otherwise. Joe has been wandering, especially in late afternoon while Janet is trying to get dinner ready. Joe has become combative, incontinent, and often refuses showers.  Janet is exhausted, not sleeping well, and not taking care of her health. The house is a mess, they are behind on paying their bills and their marriage is deteriorating quickly. Daughter 1 (local) has tried bringing in home health caregivers but Janet refuses to let them come back claiming they were "useless." Daughter 2 (not local) has come into town and seeing the situation, suggests moving their parents to an assisted living community. Daughters 1 & 2 argue about what is best and meanwhile, Janet and Joe are refusing to move anywhere. Indecision has caused tension, panic, and constant bickering between family members. No decisions are made, and no one knows what steps to take next.
When we care managers are asked to assist in a situation like the one above (a major aging fail), we have to approach it by breaking it down in chunks, triaging as you might in an emergency. We start with the most life-threatening symptoms or unsafe components, stabilize them, and then prioritize everything else in order of importance.  Our approach would be similar in Janet's and Joe's stressful situation.  Safety is our utmost concern and Joe's would be addressed before long-term plans were mapped out. Our first step would be to sit down with the family, have an open discussion, encourage everyone to be on the same page, and then come up with a game plan.
How Do Care Managers Help Families?
We Decrease Everyone's Stress Level
As we saw in the story I shared about Janet and Joe when family caregivers try to do all of the work themselves, the hands-on personal care, management of the household, medical appointments, medication management, and other responsibilities, it can lead to health problems, frustration, tension, anxiety, depression, sleep disorders, and short tempers. If the family caregiver is also working outside of the home, there may be a loss of wages or use of vacation days because they are taking time off of work to manage and care for their loved one. A primary task we would start with in regard to Janet and Joe's situation would be to determine what type of support Janet is getting. Is Janet's health suffering because of exhaustion and limited time for self-care? Does she have some time to herself daily for rest, renewal, and fun? Can they afford to get some additional help in the home to lighten Janet's workload? These are all questions we might ask.  A CM can assist you by helping you figure out what kind of and how much care your senior needs.  CMs can help you find high-quality caregivers and can even act as manager of the care staff, overseeing that the senior does indeed get the best care possible. They can suggest other local support resources such as training classes, family caregiver support groups, daycare centers, and more.  If a move to a senior community is needed, they can coordinate the move and take care of all the details so that the stress on the senior and family is minimal.
Adult children who live out of town or have demanding jobs that don't allow time to care for their parents can feel frustrated as well. It is really hard to make sure your parent is managing their own care well or to oversee any care yourself if you live across the country.  In both cases, the family will have boots on the ground who not only lend a hand with the workload but provide peace of mind. The stress and worry decrease dramatically.  Most CMs work in a concierge fashion and have only a small number of clients at any one time. This allows personal, attentive care available 24 hours a day, 7 days a week, even if your parent needs help in the middle of the night.  Having a CM take care of all the details allows family members to go back to their primary role as a son, daughter, or spouse. A daughter recently told me that when she hired me she "Felt like a ton of bricks had been lifted off of her shoulders."  Imagine the peace of mind Janet and Joe's daughters would have knowing someone they trusted was working closely with their parents to keep them safe, healthy, and happy while freeing themselves up to focus on having enjoyable rather than stressful parent-daughter time.
We Can Save Families Money
As mentioned above, using a CM as a consult can help families make the most appropriate choices for their loved ones.  Having an aging expert's guidance will also decrease repeat, expensive, and stressful trips to the hospital or nursing home and will help you pick the best assisted living community the first time, so additional moves are not needed. When CMs present options for you to choose from, they keep your budget in mind. Having someone who works in the senior care industry and has many contacts who are vetted, certified professional care providers, decreases search time for assistance or placement. This also saves money and helps the senior get settled in quicker to a new routine or home.
We Provide Specialized Knowledge
Many CMs are MSWs (social workers with a Master's degree), mediation specialists, nurses, gerontologists, or are specialists who manage younger clients with disorders or disabilities, mental illness, addiction issues, dementia, and more. When hiring a CM, look for one with the background and experience that is exactly what you and your loved one need.
How Do Care Managers Help Seniors?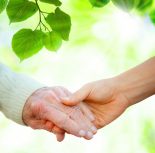 Just as we help family members, we create trusting, loving but professional relationships with the seniors we care for. CMs provide a sense of security by taking care of all the important health care details. This can be a tremendous relief to a senior who may be struggling with some memory loss or is just overwhelmed with their medical issues. A compassionate CM will be there whenever the senior needs someone to talk to and can be with them in an emergency, staying by their side to provide support and being an extra set of ears and eyes. Seniors also feel relief that by having outside help involved they are lessening the burden on their children. Many seniors hate to ask their adult children to help them with anything because they know they are working and often raising families at the same time.  A good manager will skillfully ensure a senior is following prescribed medical routines while giving the senior a say so in their own care.  Most seniors respond very positively to having this type of assistance in their lives as their quality of life quickly improves, often dramatically so. Going back to Janet and Joe, if Joe had either some skilled caregivers that could come into the home that were specially trained in dementia care or if the perfect memory care community was chosen for Joe to move to, his quality of life (in addition to Janet's), could improve drastically. Often these types of changes are a process and the CM will work closely with the clients and their families to help them adjust being mindful of their pace and individual needs.
How Do I Find a Care Manager?
We've talked about what a CM is and does, and what the benefits of using one are, but just how do you go about finding one?  The best place to start is the Aging Life Care Association website.  It is a great site with a lot of useful information and articles for families. You can enter your zip code and Aging Life Care Managers/ Professionals in your area will be listed.  Many CMs are listed on large dot.com websites such as Caring.com or A Place for Mom.com as well. Do check into the credentials of the CM to make sure they are certified as mentioned earlier in this article.  Use a check-off sheet like the one provided in the resource section below while interviewing managers.  I suggest talking to at least two to three before deciding on one. This ensures you have chosen someone who not only is qualified and knowledgeable but who is also personable. Not only do you want someone kind and compassionate that your senior can trust and open up to, but you want someone confident and slightly assertive who will be a good advocate for your senior.
How Much Does Care Management Cost?
Geriatric care management is not a service covered by insurance at this time so the costs are generally out-of-pocket (there are some rare exceptions such as certain long term care insurance policies that may cover management if it is tied into licensed home health care- speak to your insurance company directly to get the specifics).  Fees range from $50 to 300 dollars an hour depending on the part of the country you live in and often are based on the level of care the senior needs.  Most CMs break down the hourly rate into quarter-hour increments. It is standard practice in the care management industry, much like in any consulting business, to ask for a retainer before starting services.  Many CMs also offer a one-time problem-solving consultation at a flat rate.  In San Diego, there are a few non-profit companies that provide care management for low to no cost based on income. Most big cities have an Area on Aging office that will have a list of low-cost care management providers.  Many (but not all) licensed home care companies provide care management along with their caregiver services.
When you first call a CM, many will provide a short phone consultation. They will listen to your particular situation and guide you as to the next step, usually an in-person meeting and assessment. Listening to several CMs and comparing their approaches will help you decide who you would like to work with. It is common practice to have you sign a contract when retaining a CM. Generally simple, most contracts allow for both parties to end the care management relationship when desired simply by notification to the other party in writing. The contract should also have the fees listed, overtime charges noted, whether mileage fees will be added, along with any other specifics. Once the CM is retained, they will perform a detailed assessment of the senior. This will usually include talking with the senior, family members, and caregivers, obtaining copies of medication orders from physicians, doing an evaluation of the living situation, and gathering documents such as power of attorney forms and advanced directives. From this detailed assessment, the CM will create a plan of care including how often he or she will visit the senior, what they will help the senior with (such as accompany to medical appointments), and may include suggestions for hiring additional help like home health caregivers, physical therapy, etc. Expect this initial assessment, fact-gathering, and care planning process to be lengthy and often broken up in parts (managers do this differently – a flat rate or hourly charge), anywhere from two to eight hours on average depending on health and living situation.
Aging Life Care Resources
If we can answer any questions you may have about geriatric care management or help you determine if it is a service your senior would benefit from, please contact us. We would love to speak with you! (760) 230-3039