Become a Companion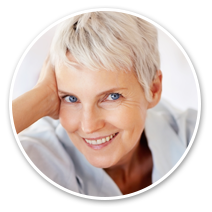 Caregiving isn't just a job, it's a calling. True care that comes from the heart isn't something you do to earn a paycheck, it's who you are at the core – it's part of your DNA. Caregivers and Companions are truly special individuals that have the privilege and passion in making a difference in someone else's life. It's a source of pride to be able to serve another person and help them live a full life in the comfort of their own home.
At Casa Companion Homecare Solutions, we share that passion for service and the calling to care for others outside of ourselves. We are a company with a higher purpose of giving back to the community. Our vision is 'too bring contentment to those we serve in the community by becoming the foremost customer-centric and community-focused homecare partner in San Diego with a reputation for delivering remarkable experiences.'
To achieve our vision of truly delivering contentment to those we serve in the community, we recruit and rely on our Companion Specialists to bring first class service and care to clients, and nothing less. We require that our employees are genuinely committed to service and caring for their clients, will WOW their clients at every opportunity, and will fulfill our pledge to the community to be the foremost customer-centric homecare partner in San Diego.
We welcome you to apply to be a Companion Specialist, and take part in serving clients and our larger community with a purpose driven company. Visit https://casacompanion.clearcareonline.com/apply to apply and see if you would be a good fit as a Companion Specialist!